Meet the Kyrle House team
Hereford Osteopathic Practice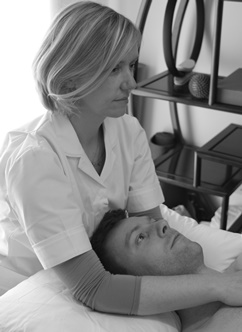 Leone Booth BSc. MSc.
Registered Osteopath


After Leone graduated in 2001 from the European School of Osteopathy, she worked in Clinics and surgeries in New Zealand, Hong Kong and London. She completed her Masters in Paediatric osteopathy in 2006, and had trained to teach clinical Pilates in both a one to one and group environment. She treats both adults and children and after two years of private practice in Hereford is happy to join the team at Kyrle House.
---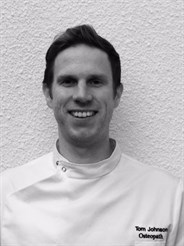 Tom Johnston BA M.Ost
Registered Osteopath
Email:Tomsosteopathy@gmail.com
After graduating from Swansea University in 2017, Tom practised in several clinics throughout the UK before joining Kyrle House. He uses hands-on treatment together with lifestyle advice and therapeutic exercises to help patients find and maintain good health. Further, he has a keen research interest in the multidisciplinary management of Chronic Pain in older adults and is the author of an osteopathic children's book.
---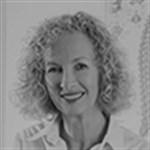 Sally Lansdale DO
Registered osteopath
Sally qualified as an Osteopath in 1984 and helped set up a clinic in Leominster in the late 1980's. She has been working in London for the last seven years focusing on the treatment of disc related problems. At Kyrle House Sally specialises in Cranial Osteopathy and Paediatrics. She has recently published a book on Baby Massage and is running baby massage workshops for new mothers and young babies.
---
Hereford Physiotherapy & Acupuncture Clinic

Tim Holt Grad Dip Phys Dip Sports Phys
Chartered Physiotherapist
Principal, Hereford Physiotherapy & Acupuncture Clinic
Tim qualified from The Joint Services School of Physiotherapy in 1983, whilst serving in the army. He was posted to Hereford in 1987 and soon became involved with local sports teams. Tim left the Army in 1990 to establish his private practice and also lectures on sports injuries for the Football Association & the National Coaching Foundation. Tim has also been working within the NHS at the Herefordshire Musculo-Skeletal Clinic since 2000.
---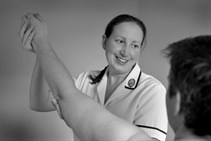 Helen Fishlock BSc(Hons) Physiotherapy
Chartered Physiotherapist
Helen qualified at the University of Wales College of Medicine in 1998. She has worked in Shrewsbury, Oswestry and Hereford, in a variety of settings including hospitals and GP practices. She specialises in the treatment of musculo-skeletal problems.
---
Emily Peebles BSc (Hons) Physiotherapy HCPC CSP
Chartered Physiotherapist
Emily joined our team in August 2019. She qualified at Cardiff University in 2018. She has since worked in a variety of settings including hospitals and within the community. She specialises in the treatment of musculo-skeletal problems.
---

Stephen Heptinstall MSc MCSP PhD
Chartered Physiotherapist
Stephen qualified in 1987. In 2000 he gained his MSc in pain management from Cardiff University. He has worked in a number of settings including the Nuffield Hospital, Hereford United and as a clinical tutor for the football association. He also works locally within the cardiac rehabilitation, specialising in the treatment of angina.
---
Neurophysiotherapy Rehabilitation

Ellen Green MSc. Grad. Dip. Phys.
Chartered Physiotherapist:
ellen.green203@btinternet.com Tel: 07971 217 915
Ellen qualified from The Wolverhampton School of Physiotherapy in 1988, and completed a Master's Degree in neuro-rehabilitation in Cardiff in 2000. She established her private practice a year later, joining Kyrle House Practice in 2003. Ellen treats and manages various neurological conditions such as stroke, multiple sclerosis, head injury and vestibular rehabilitation. Ellen is registered with the Health Professions Council
---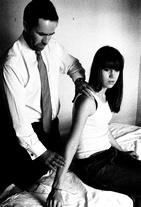 Dr. Tim Barling Dip MS Med
Musculo-skeletal Physician
timothy.barling@btinternet.com Tel 07854 144 555
Tim is a Retired General Practitioner who worked in Spinal and General Orthopaedics with Mr Vic Seal for fifteen years before specialising in musculo-skeletal medicine. Tim joined with Robert Blackburn and Tim Holt to set up the NHS based Herefordshire Musculo-Skeletal Clinic in 2000.
---

Dr. Bridget Scott BM BcH Lic Ac
Traditional Acupuncture
bridgetscott59@hotmail.co.uk Tel: 07818 023 178
Bridget is a qualified G.P. specialising in Acupuncture since 1981. She is registered with the British Acupuncture Council. Chinese medicine (of which Acupuncture is a branch) is a complete system of diagnosis and treatment and as such is able to treat a wide range of conditions.
---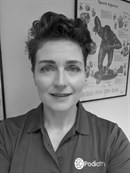 Stephanie Owen MSc PGCert BSc (Hons) HPCreg
Musculoskeletal Podiatrist
To book appointments please go to:

www.so-podiatry.co.uk where you can book online
or Tel: 01432 667830.
Stephanie specialises in musculoskeletal biomechanical podiatric examinations and gait analysis for lower limb and foot problems. She also provides general practice appointments for skin and nail problems including nail surgery and Swift Microwave verrucae treatments.
---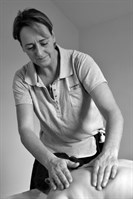 Nicky Shechter
Remedial Massage
Nicky is a member of the Federation of Holistic Therapists, she has a Diploma in Anatomy and Physiology with Swedish Massage and a Diploma in Sports Massage. She provides sports, remedial and deep tissue massage for a range of problems.
---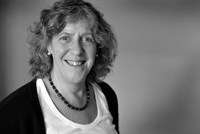 Rowena Gomery UKPC Reg & Snr. Accredited MBACP
Tel: 07770 940 128
Rowena has 30 years of experience in this field both in London and Hereford and offers counselling and psycotherapy as part of our team. She works with individuals and couples.
---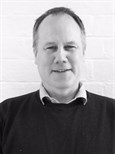 Andrew Brewer BA (Hons) Lic Ac
Traditional Acupuncture
Andrew qualified from the College of Traditional Acupuncture in 2012. As well as his initial training in traditional Chinese and Japanese acupuncture, he utilises protocols from Taiwanese Tung acupuncture which are renowned for their effectiveness in treating musculo-skeletal conditions.
---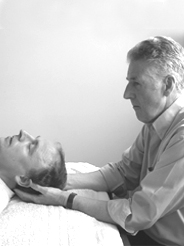 John Jennings CST-T MCSS
Craniosacral Pactitioner
Tel: 07392 162292
I trained with the Upledger Institute Ireland in Advanced Craniosacral Therapy, SomatoEmotional Release, and Craniosacral Paedatrics. I have a Diploma in Anatomy & Physiology. I have also trained in Reiki, becoming a Reiki Master in 2006. I am a Registered member of the CranioSacral Society I founded The Hayward Clinic in Co Cork in 2004 which became one of the busiest caniosacral clinics in Ireland. I ran my practice from there until returning to the UK for family reasons in March 2020, just before lockdown, and joined the Kyrle House Practice in August when lockdown was lifted. Most conditions I treat are pain related, but there many others, such as vertigo, IBS, fuzzy thinking, anxiety and stress, that present regularly. Mother and baby issues, before, during and after pregnancy form an increasing part of my work.
---