Kyrle House is staying open and working as normal during the lockdown periods November 5th - December 2nd.
There may be some services or procedures that are still not available. However, will do everything we can to be of help, for more information or advice please call 01432 273234.
Wishing you well at this difficult time.
Kind regards,
The Kyrle House Team
The Practice was established in 2002, when the Hereford Osteopathic Practice (est. 1994) and the Hereford Physiotherapy Clinic (est. 1987) relocated to Kyrle House. Today our team comprises a number of highly skilled and experienced health professionals of different disciplines, who enjoy a close working relationship and whose common aim is to deliver an excellent standard of care to each of our patients, from the newborn to the elderly.

Robert Blackburn, an excellent osteopath and founder of Kyrle House Practice, sadly passed away in August 2019. He is sorely missed by us all but we are proud that his legacy of good practice and effective treatment lives on at Kyrle House.
Click below for treatment options;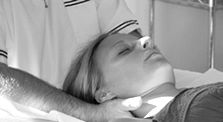 Ring for Appointment
or Advice
01432 273234
Our aim is to help you get better as quickly and cost effectively as possible